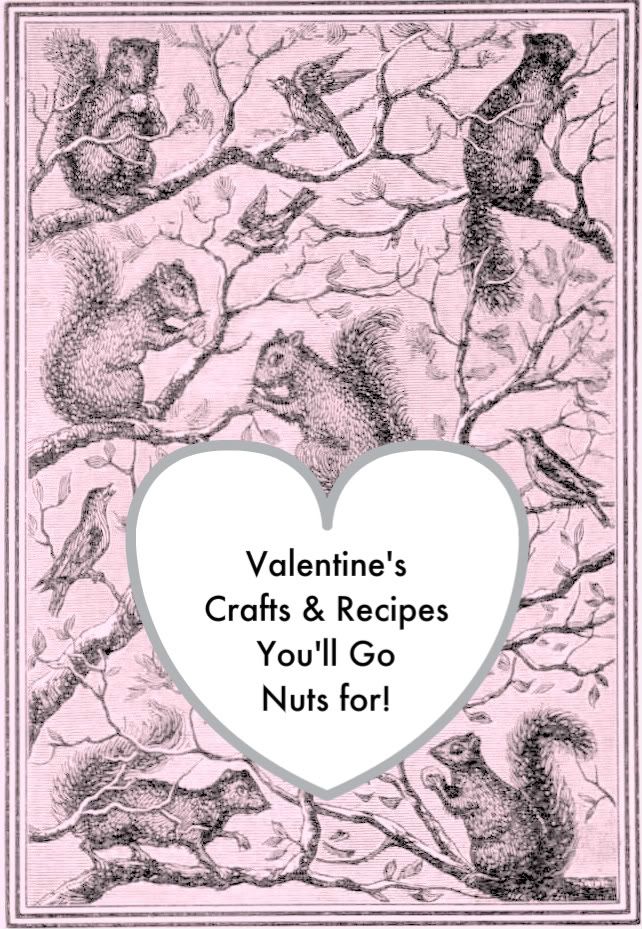 Welcome to "A Little Birdie Told Me..." Tuesday! If you're here to share a craft, recipe or project post, you'll find the linky and the specifics on how to strut your stuff below.
No need to be squirrelly...If you're here to read, browse, or are just curious, please stick around, scroll down, and see if there's a little somethin' that catches your fancy -- perhaps a new recipe, a craft idea, or new creative technique!
_________________________________
A Little Birdie Told Me...
...Creative People were going NUTS for VALENTINES' Day
Last week's entries were choc full of nuts:
And there was plenty of inspiration for creative way's to show the one's you love that you're nuts about them:
------------------------------------------------
Now it's time to link-up and share the wonderful things that you've dreamed up!
1) FOLLOW: Be a "Follower" of Rook No. 17
2) LINK-UP: Link-up the URL of a specific post (not your blog URL) you'd like to share. It can be a craft, a recipe, a DIY project, or anything else you've created that you'd like to show-off! You are welcome to link-up more than one post.
3) POST THE BUTTON: Grab the code for the "A Little Birdie Told Me..." button (above) and add it to the end of your post, or on your blog side-bar.
4)
Show the other birds some comment love by visiting the the two links that precede yours.
If you'd like to be considered for a Spotlight Feature in next week's party:
5)
COMMENT: P
lease leave a comment letting me know the thumbnail # of your link (You can find this by putting your cursor right over your link). Everyone who comments will have a link to their project shared on the Rook No. 17 Facebook page.