Rain, Rain, Go Away -- Some Vintage Clipart for a Rainy Day...
It's raining...
It's pouring...
The girls and I are home today.
The girls are sick and it's pouring outside.
Homemade soup is bubbling on the stove.
All is quiet; just the patter of the rain outside my window.
Since I can't invite you over to join us for a bowl of soup,
I offer up this rainy day treat instead...
...four pieces of vintage nursery clipart from my collection.
Enjoy!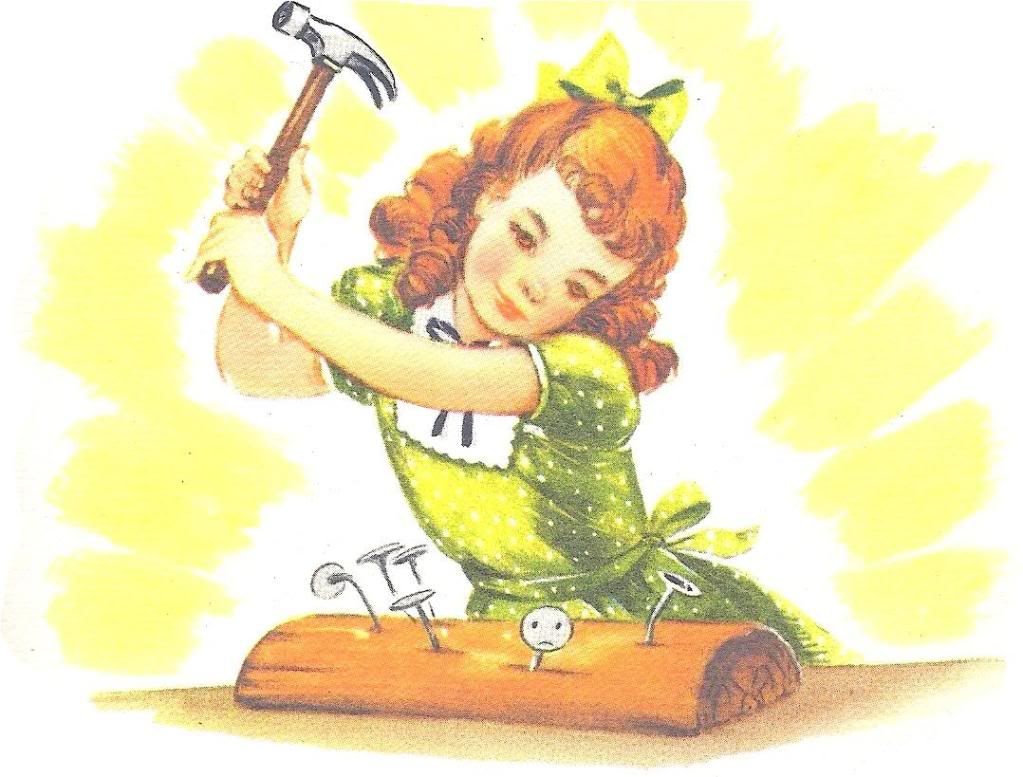 I know all the crafty DIYgals will like this one!
Simply Sweet!
"Everybody wants to be a cat. Because a cat's the only cat that know's where it's at."
(Aristocats -- first movie I ever saw in a movie theater -- sweet memories!)