Vintage Easter Chick Card & Graphics (FREE)
A few weeks ago I happened upon this adorable vintage Easter card at an antique store. I knew it had to come home with me to enjoy and to share here at Rook No. 17.
You can click on the images below to download them individually, or visit the link at the end of this post to download a printable sheet with all four chicks, in order, and ready to print, cut and fold.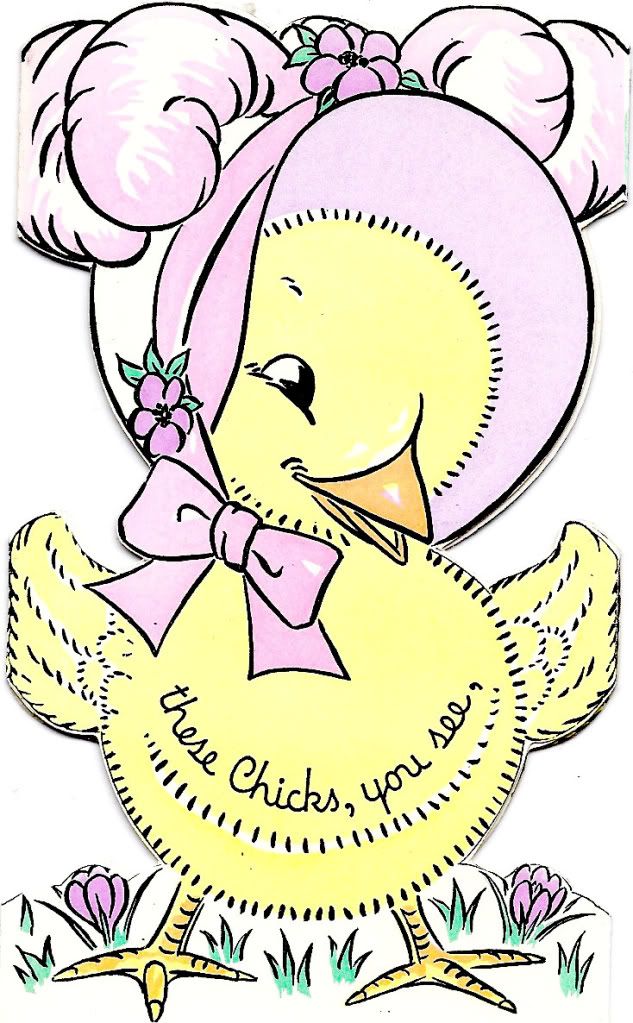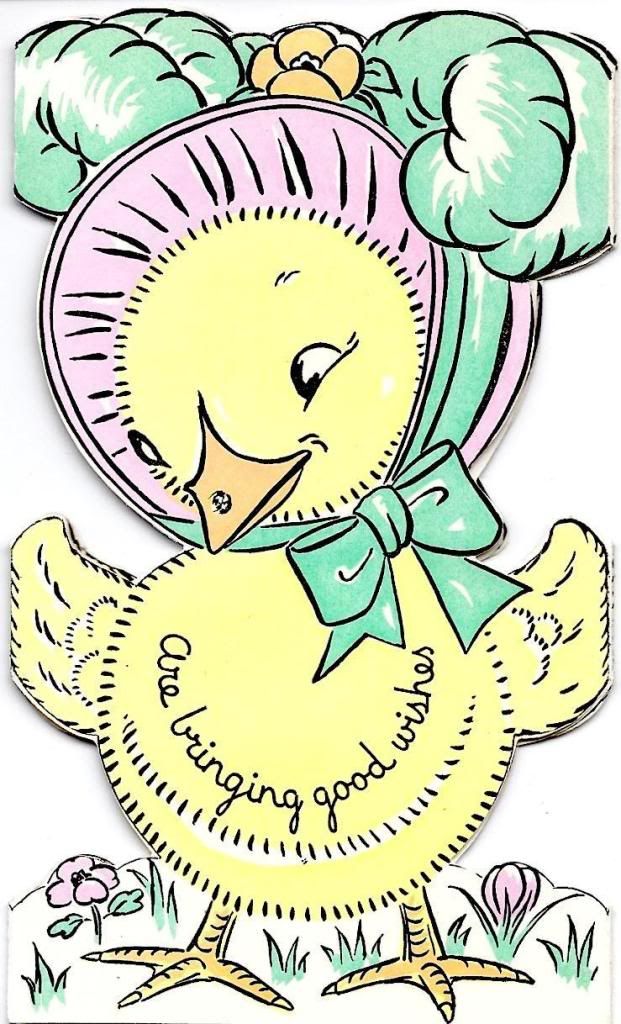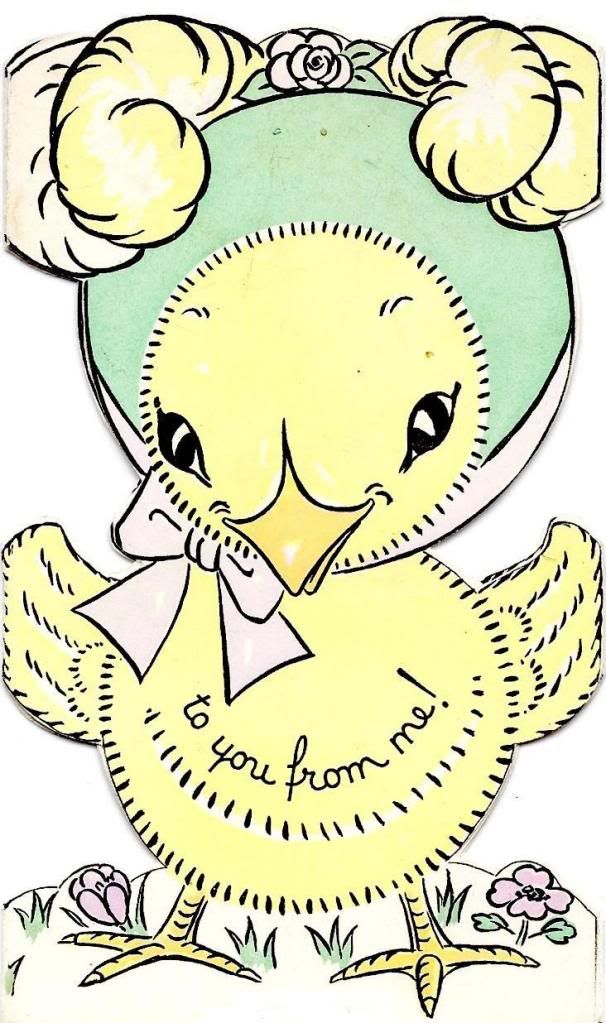 Vintage Easter Chick Card -- download, print, cut and fold (accordion style)
--------------------------------------