Vintage Graphics ~ Children in the Garden
Here are some sweet little retro graphics from 1950s and 1960s storybooks that feature children in the garden.
What will you and your children be planting this fall?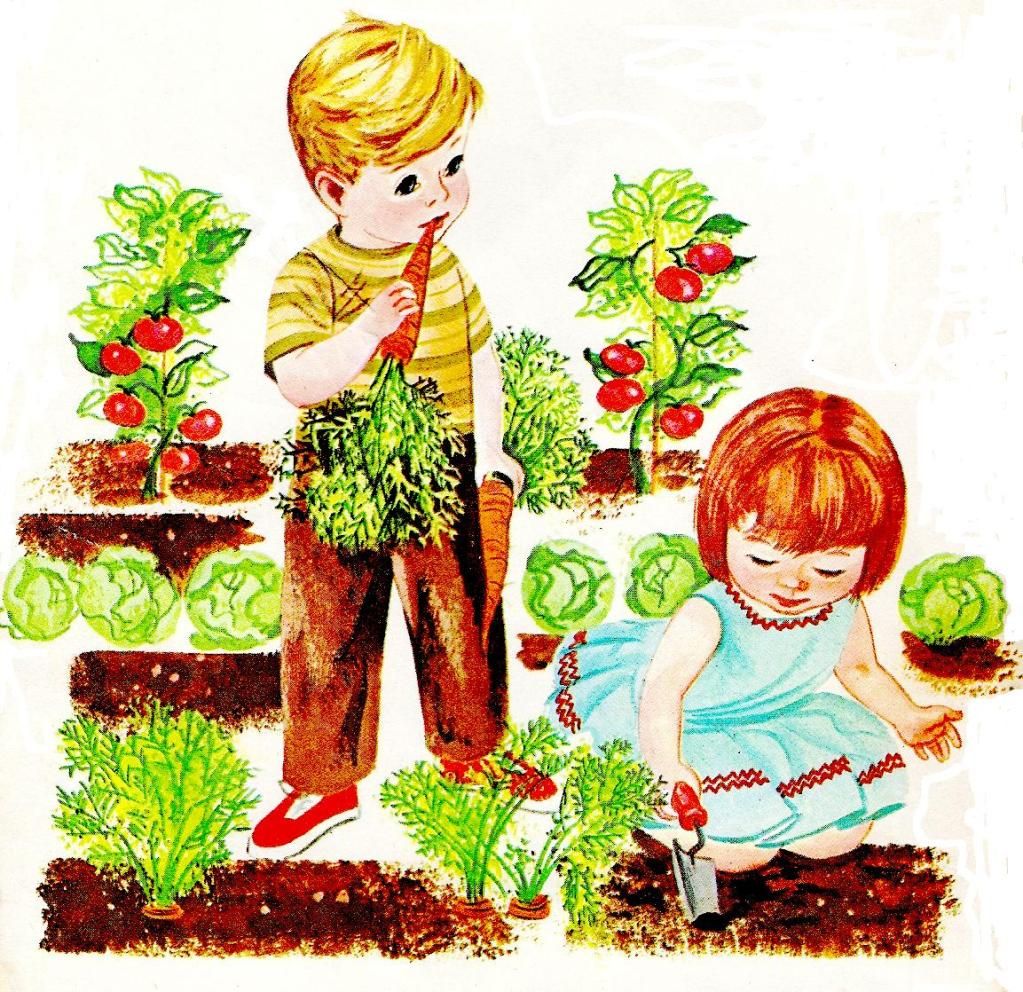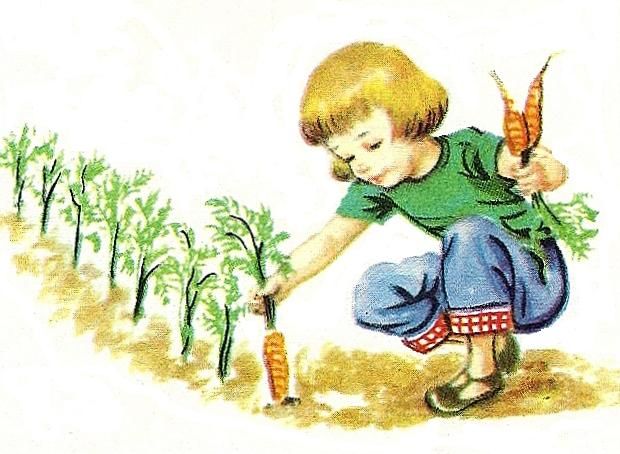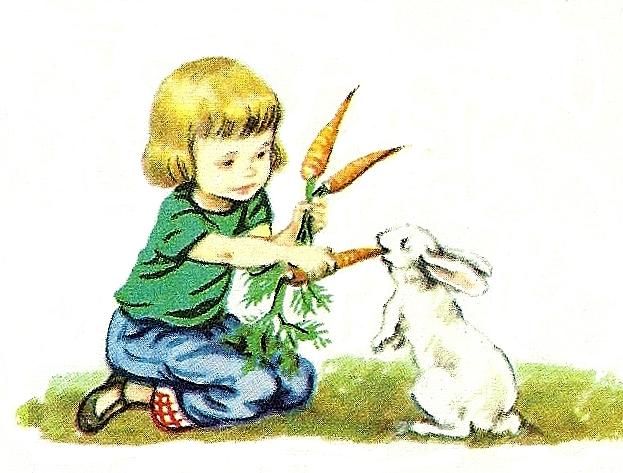 You can click on the individual images to download high-resolution versions. As always, feel free to use for non-commercial purposes. You're welcome to share your creations on the Rook No. 17 Facebook page.
You can find the full library of vintage graphics and clipart from Rook No. 17 HERE.